SPOTLIGHT: 1 October, 2007

Fall Shopping in London


with Shophound Alexia .


his is a lovely time to be in London. The August crowds of tourists have departed, the stores have cleared their racks of summer frippery and are full of Autumn season fashions. New restaurants are opening for the season and London's West End Theatres are humming with vibrancy. The Royal Parks are taking on the first colours of Fall, the squirrels are hunting for chestnuts in St. James's Park and we look forward to enjoying all that this thrilling city has to offer us this coming season; the pageantry of The Lord Mayor's Show and the State Opening of Parliament; ice skating at a variety of exciting venues like Somerset House, Tower of London, Marble Arch and Hampton Court; Festive lights in Regent Street, Oxford Street and Bond Street; the giant Norwegian Christmas Tree in Trafalgar Square.

Burlington Bertie's Accommodation Choice: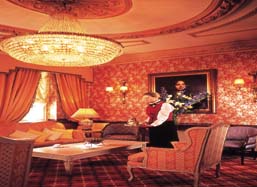 Mayfair.

London's most exclusive shopping area abounds with 5-Star hotels. Many, like Claridges and the Connaught, have interesting historical connections. Others like the Dorchester, Grosvenor House and Hilton are blessed with superb views over Park Lane and Hyde Park. All are noted for their fine dining, sophisticated and comfortable cocktail bars and famous clientele. We particularly like:
The Fleming Mayfair, 7-12 Half Moon Street, W1.
Situated close to Piccadilly on the south side of Mayfair, this is a firm favourite with those who enjoy personal service in the relaxed inimacy of a quiet and elegant Georgian house standing in a quiet and elegant street. It is a moment's walk from Old Bond Street and close to the "Cries of London" charm of old Shepherd Market, which has discarded its once raffish air is now a colourful area of select pavement restaurants, boutiques, art galleries and old pubs.


Find Another Hotel

Knightsbridge

One of London's most exclusive and expensive residential and shopping districts boasts a number of top hotels including The Mandarin Oriental Hyde Park, the Millenium, Jumeirah Carlton Tower and the Berkeley Hotel. We particularly like: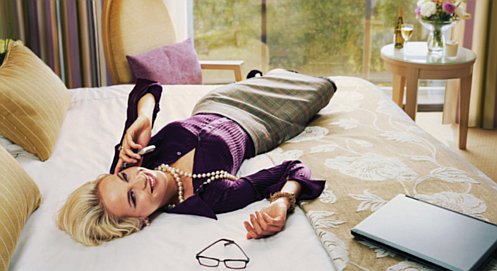 The Jumeirah Lowndes Hotel, 21 Lowndes Street, SW1X 9ES
A chic boutique retreat with superbly appointed bedrooms and suites set in the exclusive Belgravia Village bordering Sloane Street in Knightsbridge. Enjoy sumptuous Mediterranean dining at the Mimosa Restaurant after a champagne cocktail in the elegant bar. Relax at the Peak Health Club & Spa after shopping at Harvey Nichols, Harrods and the boutiques of Sloane Street. Have your hair styled at Nicholas of London before venturing out to a night on the town!


Find Another Hotel

We Londoners can take a deep collective breath now, check the calender to see how many shopping days there are until Christmas, (83 at time of writing), and brace ourselves for the Season of Goodwill and that mad scramble to find something original to put into Auntie Maude's Christmas stocking. My more nimble friends are booking festive flits to glam New York this year, where the cheap Dollar offers bargains galore in clothes and cosmetics at Bergdorf Goodman, Bloomingdales, Saks and Macy's, toys at FAO Schwarz or gizmos at Adorama. Others are taking advantage of cheap flights from London/Gatwick and Stansted to book a weekend at one of Europe's historic Christmas markets in Cologne, Nuremberg, Munich, Prague or Bratislava. I shall take in a day trip to Paris with my shopping pardner Georgina on the new high speed Eurostar from London/St. Pancras.

And there is London Shopping to look forward to! We shall grumble at the crowds, (of course!), but I shall enjoy fun visits to the colourfully bedecked West End stores; Harrods, Harvey Nichols, Liberty and Selfridges. We shall wander the boutiques of Bond Street, Sloane Street, Pont Street and Beauchamp Place, and the elegant Burlington and Royal Arcades. We shall revivify ourselves with essential pit stops at the Oyster & Champagne Bar in Harrod's magnificent Food Hall, luncheon at Harvey Nichols Fifth Floor perhaps, or afternoon tea at Fortnum and Mason.

Harrods celebrates the Fall with an exhibition of Timeless Luxury, (until 20 October), that gives us a good excuse - if excuse were needed - to visit this historic store and do some serious shopping before the Christmas rush starts. The exhibition traces the history of some of the world's most famous names, such as Luis Vuitton. In-store support includes many exclusive luxury items made specially for this event.

Take time off on Sunday, (7 October, 4 November, 9 December), to visit Frock Me, the Vintage Fashion Fair at Chelsea Town Hall in the King's Road. Now in its fourth year, this fair goes from strength to strength and has become something of a social event. Latest upgrade is the addition of a vintage tea room. If you can't get away from that Sunday lunch with the in-laws however, check out Nina & Lola, the new online vintage fashion boutique.

Related Links
West End Stores and Specialty Multiples Shophound Alexia's list.
Eurostar High speed rail, London-Paris.
Harvey Nichols, Knightsbridge Fine dining, fine wining, fine teas on the Fifth Floor
Fortnum and Mason Fountain Restaurant, 1707 Wine Bar, hot chocolate & patisseries in the Parlour Restaurant.
Harrods Timeless Luxury.
Frock Me Vintage Fashion Fair.
Nina & Lola Online Vintage Fashion from Edwardian era to the 1990s.
A Traveller's Guide to Paris Your portal to Paris
New York A Traveller's Guide to New York Your portal to The Big Apple.





© 2007 offtolondon.com All rights reserved. Contact Us