Come to London For All The Halloween Fun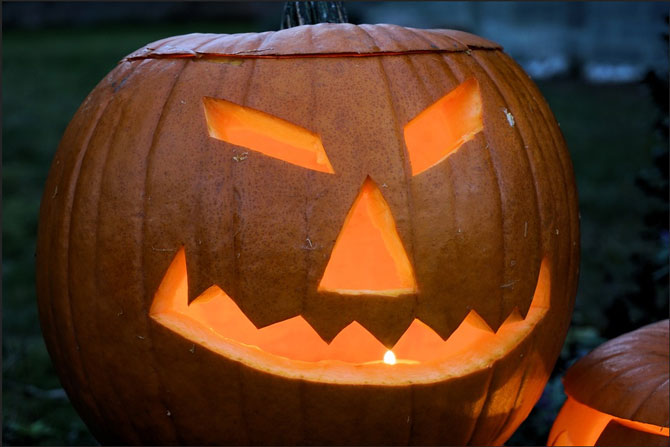 With everything that is going on in relation to art, music and culture, London's a great destination at any time of year. But The Big Smoke truly comes into its own when you're looking for fun things to do at Halloween.

Of course, there are places that have a spooky feel to them all year round - like the London Dungeon and the Tower of London. But specifically for Halloween, why not try one of the following ideas?

Take a Cemetery Tour

October is London month of the dead and the seven biggest and oldest cemeteries in the area host a range of tours and activities.

The 'Magnificent Seven' London cemeteries were first built in the nineteenth century to provide more burial space for the city's dead. They proved useful as many of the small parish churchyards had become overcrowded and were posing a health hazard.

Today, they serve as perfect locations for spooky, torchlit talks at night. Attendees get a mix of dark history and deathly anecdotes from the bygone Victorian era.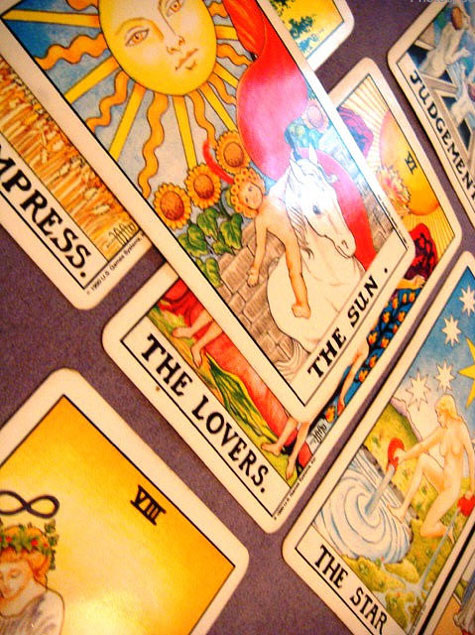 "Tarot spread 9" (CC BY-SA 2.0) by aquarian_insight

Do you want to make the night especially spooky? Maybe you should consider getting in touch with your spiritual side by having a tarot reading before you set off.

A tarot reading is easy to book online and will allow you to explore any aspect of your life. With the help of a psychic who interprets the meaning behind cards such as 'the six of wands' (often linked to success after a lot of effort), you could gain some valuable insight into your subconscious.

You might seek advice on a specific situation or just want to try a tarot reading for the first time. Either way, it's something that everyone should try at least once.

Scare Yourself Silly at the Theatre or the Cinema

One of London's longest-running plays, the Woman in Black, is a perfect choice for a creepy trip to the theatre. Or you could book tickets to see Ouija: Origin of Evil which is the latest Halloween horror movie to be released and shown at the iconic Leicester Square Odeon cinema.

Alternatively, mix the horror with a bit of fun by going to see the comedy-come-horror film, the Rocky Horror Picture Show at BFI Southbank.

Ghost Walks and Haunted Highlights

Cemeteries aren't the only places you can go on spooky strolls in London. Try one of the Jack the Ripper Ghost walks, where you'll visit different scenes connected with the iconic murderer's crimes. Or take a Tales of Plague Guided Walk, but only if you're feeling brave.

If you're not up for a ghost walk or tour, you can always take yourself to some reputedly haunted spots in London. Pubs known for their resident ghosts include The Viaduct Tavern, The Spaniards Inn and The Grenadier and the most haunted theatre in London is supposedly the Theatre Royal. Good luck.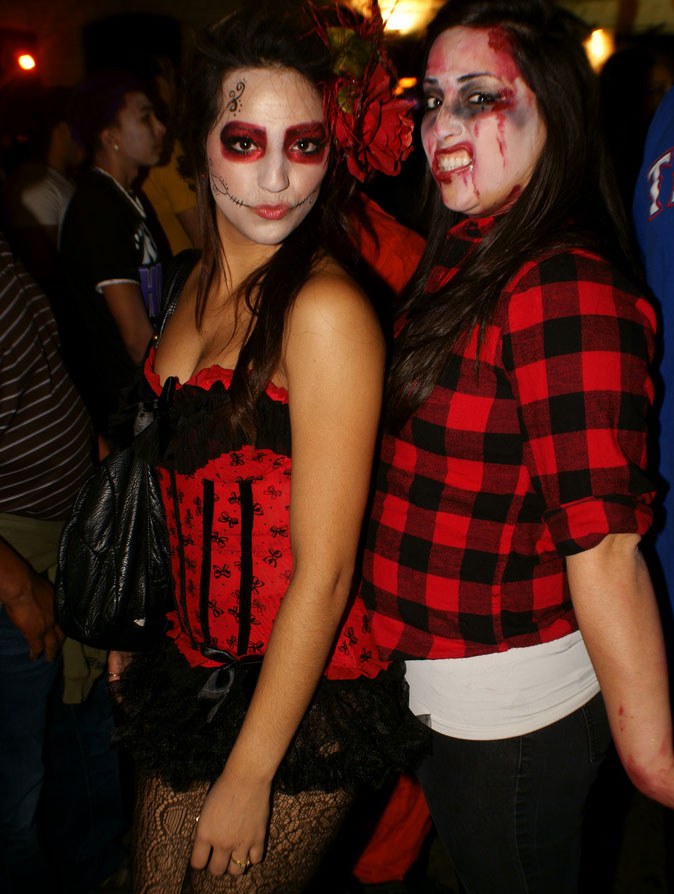 "Halloween 2011" (CC BY-SA 2.0) by MarkScottAustinTX
Once you've given yourself a little scare, you can go and let your hair down at one of the many different Halloween club nights that will be taking place throughout the city.
Be aware that many of these are ticketed events, so book soon to make sure you don't miss out. I'd recommend the Fright Night boat party on the Thames or the Freakshow Clubaret Party at the Vaults or Halloween at the Top at Sky Garden. So many choices.
However you like to get your chills and thrills, London has plenty of ways to deliver them this Halloween.
© offtolondon.com All rights reserved. Contact Us