SPOTLIGHT: 3 March, 2007
Four Exhibitions and
a Boat Ride

with Shophound Alexia .



Burlington Bertie's Accommodation Choice: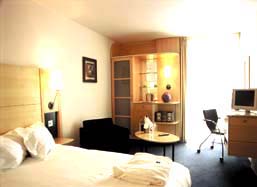 Find Another Hotel


ajor art exhibitions at the National Gallery, Tate Britain and Tate Modern have been drawing the crowds since they opened in February. A fourth stunner opens later this month at the Royal Academy. I cannot remember when London's Art Year opened with such a spectacular display of past and present talent.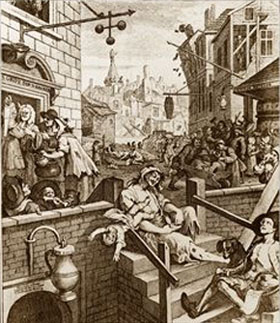 It's an Impressionistic Spring to greet the Hyde Park daffodils this year. Renoir's formative years are explored at the National Gallery with 70 early landscapes. The Unknown Monet is unveiled at the Royal Academy from 17 March, (80 works, many of which have not hitherto been exhibited). The two exhibitions offer a veritable feast to glut the eyes of those who delight in French Impressionist painting.

At the Tate Modern the long awaited and much hyped monster retrospective exhibition of the works of Gilbert and George provides a full frontal visual assault of colour; "pop art with fangs" one admiring friend described it.

Tate Britain have mounted what is claimed to be the most comprehensive exhibition of Hogarth's work to be displayed in the past century. This is a most exciting exhibition, giving not only an insight into the artist's versatility, that ranged from sedate parlour portraits worthy of Gainsborough to the witty satirical cartoon in the engraving medium of the day, but also a vividly focused spotlight on 18th century London which he so enjoyed painting and illustrating; a fascinating juxtaposition of elegant Regency society that lived cheek by jowl with the squalid, salacious sordidness of Hogarthian London's gin-sodden underworld.

The two Tate exhibitions have something in common. The perspective is coloured by a 200 year gap but the message is the same; they both illustrate an artistic love affair with London. See both exhibitions on the same day, taking the short but visually exciting riverboat ride from Tate to Tate.

Related Links
London Diary March Exhibition venues, times and dates.





© 2007 offtolondon.com All rights reserved. Contact Us