Regent Street Festival

with Shophound Alexia & Burlington Bertie.

London's famous Regent Street celebrates the end of summer with its annual festival on Sunday, 7 September. From midday until 8pm, Regent Street is closed to traffic and transformed into a huge street party, alive with music, song, dance, a multitude of events and street entertainers and, of course, food stalls galore.

Burlington Bertie's
Regent Street Dining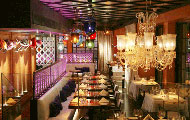 Veeeraswamy
Victory House, 99 Regent Street, W1B 4RS.
Reservations: +44 (0) 20 7734 1401.
Opening times: Mon-Fri. 12 noon - 2.15 pm & 5.30 - 10.30 pm
Sat. 12.30 - 2.30 pm & 5.30 - 10.30 pm
Sun. 12.30 - 2.30 pm & 6.00 - 10.00 pm
Average Price: 3 course dinner for two with wine and service £110. Special discounted Sunday lunch price.
The legendary Veeraswamy overlooks the buzz of Regent Street. It has been delighting Indian food lovers with classical Indian cuisine and regional dishes from the northern Himalayan hills of Darjeeling to the Indian Ocean coastal regions of Maharashtra, Goa, and the Malabar since it opened in 1926. The King of England was then still Emperor of India! Its historic list of patrons includes royals like the late uncrowned King Edward VIII, King Gustav of Sweden, and King Hussein of Jordan; visiting Indian maharajas and politicians, and a cast of stage and silver screen stars stretching back to Charlie Chaplin and the days of silent film.
More recently, the Indian proprietors have won the Tatler Restauranteur of the Year Award and Veeraswamy has been named as one of the 10 Best Destination and Special Restaurants of the World by National Geographic. Now refurbished to reflect its former glory and the luxury of a 1920's Maharaja's palace, Veeraswamy offers a truly memorable dining experience. Choose from
Nizami Murgh - from the Royal kitchens of Hyderabad - Chicken breast and koftas with pine nut, lemon and rose petal.

Begum Bahar- A home style Lucknow chicken korma with saffron.

Nihari Lamb- the ultimate slow-cooked aromatic dish from Lucknow.

Kashmiri Rogan Josh - an intensely aromatic lamb curry of small shanks of lamb with saffron and cockscomb flower - a classic favourite .

Sholay Chicken Tikka - Smoked chicken with Garam Masala cooked in the Tandoor

Tandoori Red Snapper fillets - with black pepper.
I strongly recommend Sunday lunch at Veeraswamy when a special Sunday menu of Indian family favourite dishes and a 3 course meal is offered for just £22.

Burlington Bertie's Accommodation Choice: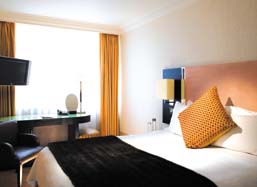 81 Jermyn Street, St James, London, SW1Y 6JF
Located on prestigious Jermyn Street in the heart of London's Piccadilly, this welcoming retreat is a perfect choice for shopping in Mayfair, Piccadilly and Regent Street. Knightsbridge is a short bus ride away and London's Theatreland is on the doorstep. An ideal stop for your city break or theatre break

Find Another Hotel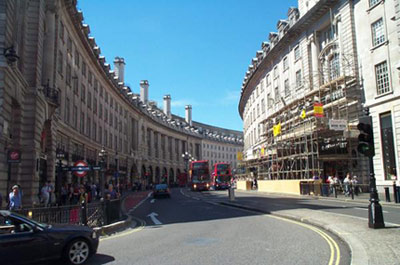 n previous years we have seen this elegant shopping street given a colorful Indian bazaar theme or a Spanish touch of Flamenco for this one day festival. This year we shall experience the diversity of the UK's regional culture and cuisine in the festival's themed Taste of Britain, as Londoners think ahead to hosting the 2012 Olympic Games. A selection of British regions will be showcased, bringing a taste of the whole of the UK to Regent Street, though as befits Europe's most ethnically diverse city, we shall doubtless be able to sample and enjoy food flavours and aromas from all four corners of the world, including Thai, Indian, South American, French, Italian, Chinese and North African.

Expect the elegant stores like Liberty, Jaeger, Topshop, Austin Reed and the historic toyshop Hamleys that line Regent Street, to join in the festivities with in-store entertainment, special promotions and food and drink tastings. And if you intend to dine in the vicinity, there are many fine restaurants in the side streets connecting with Mayfair and neighbouring Soho. But book early! There will be some 600,000 people thronging the area for this festival.

This historic shopping street was originally created in 1818 by architect John Nash as a colonnaded Via Triumphalis, a triumphal way, from Pall Mall to Regent's Park for his patron the Prince Regent, who later commissioned him to re-build and embellish Buckingham Palace when he ascended the throne in 1821. Nash envisaged his royal Regent Street, (the land is owned by the Crown Estates), as providing a distinctive dividing line between the rich gentility of Mayfair and the then less salubrious but now vibrantly bohemian Soho.

Nash's original colonnades and stuccoed Regency buildings have all disappeared following extensive rebuilding in the early 20th century to accommodate larger retail stores and the more grandiose Edwardian taste for French classicism and Beaux Arts 'facadism' in Portland stone espoused by architects Norman Shaw and Reginald Blomfield. The result has been impressive and Regent Street, curving northwards from Blomfield's Piccadilly Circus Quadrant and running up to the famous Art Deco building of the BBC headquarters in Langham Place, is today one of the finest urban thoroughfares in Europe, rivaling the Champs Elysees in Paris; the perfect venue for a Sunday's street party, and, from Tuesday, 20 November, the famous Christmas Lights.

Regent Street Shopping with Alexia
Regent Street is home to the historic department store, Liberty of London. This is my port of call when I am on a fabric quest. The store originally made its name for its fabulous fabrics during the Art Nouveau and Arts & Crafts era at the turn of the 20th century. Over a century later they still retain their leading position as suppliers of dress, upholstery, drapery and quilting fabrics to a discerning, sophisticated and selective international clientele. Their designs and quality remain unsurpassed. As a master quilt maker and designer, I find myself regularly drawn to browse through the Liberty's collection for ideas. I recently bought a stunning fabric selection of William Morris designs that were first created in the 1880s. At £19.95 per metre, they are pricey, but you get what you pay for in high thread count and brilliant c olour combination in a wide design range.

Related Links
Regent Street Online Store and Shop directory, interactive stroller.
Liberty of London. Liberty Fabrics, gifts and international delivery service.