SPOTLIGHT: 21 May, 2007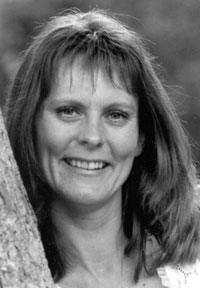 Barbel Mohr author of The Cosmic Ordering Service: A Guide to Realizing Your Dreams and Cosmic Ordering The Next Adventure

The Mind Body Spirit Festival

Healing, Meditation and Music



with Shophound Alexia .


he 31st annual Mind Body Spirit Festival takes place over the May Bank Holiday weekend at the Royal Horticultural Hall. This is an immensely popular event which has seen New Age concepts and practitioners progress from what was once considered to be the rather dotty lifestyle fringe to mainstream. A daily programme is packed with workshops, performances, music, meditations and treatments providing immensely varied paths to inspiration, mental and spiritual expansion and fulfilment, body and soul healing and detoxing.

Each day brings different presenters, authors, performers and exhibitors from around the world; familiar speakers such as Dan Millman and Dick Sutphen from the USA, new faces such as Barbel Mohr (The Cosmic Ordering Service) and Dr Mark Atkinson (GMTV Doctor), and musicians from many backgrounds.

Venue: Royal Horticultural Hall, Victoria, SW1P 2QD. Tel: 020 7371 9191.
Date: 23-25 May, 11am-6pm. 26-28 May, 10am-7pm. 2007.
Tickets: £6 advance, and £7 at the door, (23-25 May. £7 advance, £9 at door 26-28 May. Book online or by phone.
London Transport: Nearest Tube: Victoria; St. James's Park; Pimlico.


Burlington Bertie's Accommodation Choice: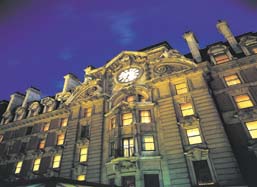 101 Buckingham Palace Road, London
Thistle Victoria is adjacent to Victoria mainline railway station, within walking distance of the Royal Horticultural Hall, Westminster Cathedral and Buckingham Palace, should you be invited to afternoon tea. All the West End attractions - shops, Theatreland and restaurants - are just a short hop away. I have always liked this elegant Victorian hotel from a bygone age which has now been upgraded and offers really excellent value for money. Take advantage of its special May/June discounts. There a good restaurant, lounge and bar facilities.





Find Another Hotel

I look forward to enlightenment at Australian Chris James's workshop, (Friday, 25 May), To the heart of Sound where we shall explore the relationship between meditation, sound, healing & singing; discovering the power & beauty of esoteric, or innermost sound & its ability to reconnect you to your heart. Which takes me to gongmaster Don Conreaux and his deep gong bath meditations, (Monday, 28 May), used for sound healing and transformation. Sound has always had a particular resonance in my life as a spiritual, meditation and healing tool and I have personally experienced its power as a healing medium for chronic back pain.

If you are into alternative healing or New Age concepts, you will be in your seventh heaven here. Take your pick from the stands for aromaglows, aromatherapy nightlights and table-lamps; incense sticks, fragrances and soaps; silks, pendulums and energy crystals of every type, colour and power; chakra jewellery; teas, herbs, superfoods and supplements, Hawaiian Spirulina.

Discover for yourself the secrets of Aromatherapy, Aura, Ayurvedic Remedies, Buddha, Chakra Analysis, Holistic Healing, Feng Shui, Homeopathy, Indian Champissage, Inversion Therapy, Iridology, Jesus, Jyorei, Ki Energy, Pounding Massage, Reiki, Theta, Transference Healing, Vega, Vemma, Yoga, Zen Shiatsu.

Above all, enjoy a remarkable and perhaps, enlightening day out. Book early for some workshops.





© 2007 offtolondon.com All rights reserved. Contact Us