SPOTLIGHT: 12 April, 2007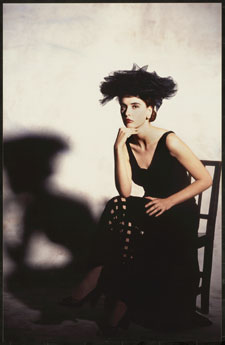 1930s outfit from Frock Me archive
Frock Me in Retro Fashion

with Shophound Alexia .


udging by the shapes I see walking down Bond Street this spring, Retro Fashion's comeback last year was no flash in the pan. The 1970s glamour - big hair, killer heels and wedgies - are everywhere, while the neon and rave revival we saw on the London Fashion Week catwalks in February promises to set the pace in London this autumn.

All of which must be very good news for those 50 specialist Vintage Fashion retailers who are fortunate enough to have a space at the Spring Frock Me Fair at Chelsea Town Hall this Sunday, 15 April. Organizer Matthew Adams, (who also runs the popular monthly Adams Antiques Fair at the Royal Horticultural Hall in Victoria), tells me that demand now far outstrips space availability and he has a growing waiting list of hopeful vendors for what has become a trendy venue for models, fashion designer wannabes, stage designers, and those of us who remember the days of our youth with nostalgia.

Venue: Chelsea Town Hall, King's Road, SW3 5EZ
Access 11am-5.30pm. 15 April, 10 June, 7 October, 9 December, 2007.
Admission: £3. Students £1.50.
London transport: Nearest Tube. Sloane Square; South Kensington.

Burlington Bertie's Accommodation Choice: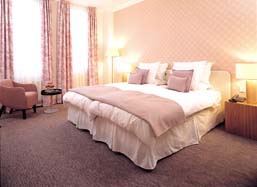 This is a luxuriously chic haven of peace situated in a quiet residential Chelsea street. A distinctly bohemian flavour will appeal to the hip, eccentric or downright decadent retro cosmopolitan whether draped in Frock Me! vintage dress or Brideshead Revisited flannels. Described by regular visitors with satisfaction as 'trendy', 'up-to-the-minute', 'aspirational' and 'cozy' this boutique hotel is a stylish little gem. The bar is open 24/7 to residents for retro cocktails.



Find Another Hotel

While the rainbow of psychedelic rave fashion splash and PVC about to be unleashed upon the streets of London by those hip young designers Carri 'Cassette Playa' Mundane, Gareth Pugh and Henry Holland leave me with a headache, I have little doubt that today's BYTs ('Bright Young Things'), dressed in what appear to be black latex tights and swimming caps, will be poring over the Frock Me stalls looking for yesterday's neon colours and sleek short-skirted silhouette that are inspiring today's young designers and their modern sartorial freak-out.

As for me, I shall be looking for something from an earlier, more elegant age of Chanel and Dior - or (dare I hope), something sumptuously sexy from the 1930s ......I must stop watching those old Ginger Rogers movies. (sigh!)





© 2007 offtolondon.com All rights reserved. Contact Us