SPOTLIGHT: 22 February, 2007
London Fashion Weekend

with Shophound Alexia .



London Fashion Weekend

Venue: Natural History Museum, Cromwell Road, SW7.
Date: 22 - 25 February, 2007.
Tickets: Thursday, 22 Feb.12am-4.30pm, £12.50;.5.30pm-9.30pm, £15. Charity Shopping session in aid of Breakthrough Breast Cancer, Reg.charity no: 1062636.
Friday, 23 Feb. £5, 9.30am-11am, £5; 11am-6pm, £10.
Saturday, 24 Feb. 9.30am-11am or 11am-6pm, £10.
Sunday, 25 Feb.10am-4pm or 4pm-6pm., £10.
Book online or call 0870 890 0097. Tickets are sold on a timed and stricly limited basis to ensure a modicum of decorum in the rush - so hurry!
London Transport: Nearest Tube: South Kensington. Gloucester Road

Burlington Bertie's Accommodation Choice: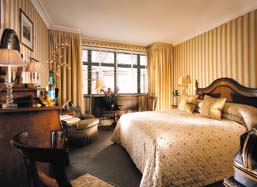 22 Basil Street, SW3 1AT
Five Star luxury with ensuite bedrooms, Suites, Serviced Apartments, Bar and Two starred Michelin Restaurant of note.

One of London's top luxury boutique hotels situated off Upper Sloane Street in Knightsbridge, this family owned hotel exudes quiet Edwardian elegance. Along with its smaller sister L'Hotel at 28 Basil Street, the Capital Hotel attracts a discerning and devoted clientele. The 2 starred Michelin Restaurant offers superlative food and 'own vineyard' wines, with a popularly priced 3 course luncheon menu. Relax after Knightsbridge shopping over afternoon tea in the hotel's comfortable sitting room.



Find Another Hotel


razia, magazine sponsors of last week's hugely successful London Fashion Week, sign off with their London Fashion Weekend, a fashion and beauty event on the lawns of the Natural History Museum. This is an exclusive shopping experience that has hitherto been something of a fashion insider's secret.

Collections from over 130 London Fashion Week designers such as Ben de Lisi, Betty Jackson, Billy Bag, Ella Moss, Gharani Strok, Jasper Conran and Paul & Joe go on sale at greatly reduced prices making this the sort of fashion event that has fashionista bargain hunters drooling in anticipation.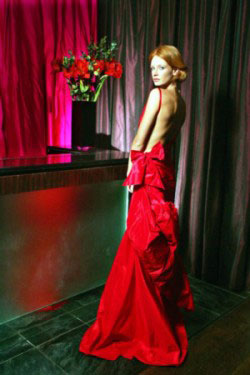 Photo: Maria Grachvogel Couture

A selection of London's hottest boutiques including Austique, Simultane, Brittique, Paul & Joe, The Cross and Tashia Boutique will be selling their collection of designer labels from Alice McCall, Rag & Bone and Alice & Olivia, Preen, Camilla Staerk, Maria Grachvogel, (Shophound Alexia's favorite designer), and Emma Cook in 'Boutique', a new dedicated area of this event.

This is your opportunity to see and buy what the fashion editors have been burbling about all week. Pick up also some up-to-the-minute style and beauty advice direct from experts like Elizabeth Arden consultants, who are offering makeovers and advice on latest make-up trends and how to create them; or Toni & Guy, (official hair care for London Fashion week), who will be demonstrating the latest styles and hair colours hot off the catwalk.

Vintage is now hot fashion for the individualist who seeks out yesteryear's high fashion numbers at the a growing number of select London vintage shops, fairs and auctions. Buy a hot number here this weekend at the Fashion Weekend's Vintage Village before relaxing with a complimentary cocktail in the Campari Redroom.

Internal Links
London Shopping Shophound Alexia's round-up of West End department stores and specialty shops.
Lingerie shopping Where and what to buy for a night of romance.
Off to Paris Weekend breaks via Eurostar. Day and Discovery tours, Shows and hotels. Book online.







© 2007 offtolondon.com All rights reserved. Contact Us