Entertaining Apps to Combat Tube Journey Boredom

Whenever you travel on the Tube these days and take a moment to look around you, you'll notice a common phenomenon - everyone seems busy on their phones. This is down to the fact that pretty much every Tube station now has WiFi, so there's always plenty to keep commuters and visitors to London entertained while they're travelling from A to B. And, best of all, you can do a lot of it for free.

@KickMap #London #underground shows all #NightTube stations that have #WiFi... & the 2 that don't pic.twitter.com/R4cn98c8ej

- KickMap (@KickMap) August 19, 2016

London has some catching up to do with New York and other international cities when it comes to being able to use mobiles while in moving trains on the Tube network, but there's plenty of WiFi connectivity in the stations. So what do you do instead of watching the countdown to the next train's arrival into a station?

Get Some Gaming In

One way to while away the minutes as you wait for your next connection on the Tube is to play some games on your mobile. Of course, there are all the usual hand-eye coordination gaming apps like High Noon, where you're shooting down outlaws in the Wild West (a good way to vent your frustrations about a delay, perhaps?). And for sports fans, Finger Basketball is always diverting. But when you want to give the gaming experience an extra buzz, then why not play some mobile casino games? If the concept of investing your cash right away doesn't seem attractive to you, the good news is that some operators are so confident in their offerings that they don't require you to deposit cash to try their games. At online casino mFortune there are free spins no deposit offers for new players to take advantage of. Playing games such as slots or roulette can be a great way to unwind and forget about the stresses of Tube travel.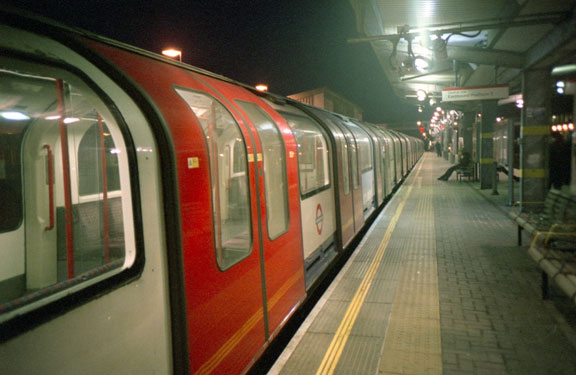 ""Tube Train" (CC BY 2.0) by Spixey

Expand Your Word Power

How often do you hear a word which you don't know the exact meaning of? Tube time is a great time to spruce up your vocabulary. Make a note of any words you don't know on your phone's note-taking app and look them up in an online dictionary when you have time to spare - whilst waiting for a Northern Line train at Embankment, for example. There are lots of different online dictionaries to choose from - it's best to try out a few to see which you like using the best. For instance, the Merriam Webster Online app includes a standard dictionary, a medical dictionary and a thesaurus, while the Wiktionary app is also a quality offering. See how many new words you can learn before your train arrives - it may even make you better at writing office emails!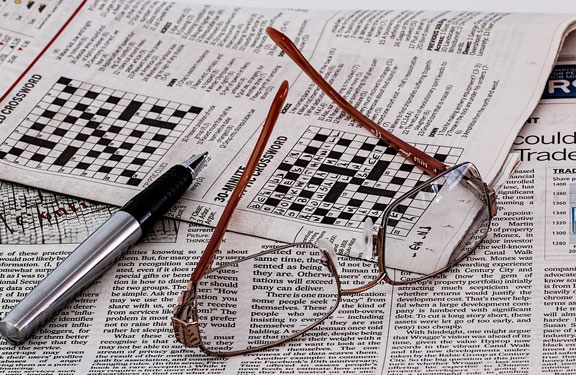 CAPTION: No need for a paper to do the crossword these days. Credit:

Pixabay

Crosswords are another way to increase your word power and give your brain a workout. Of course, there are lots of different ones out there, but if you like cryptic crosswords try Crossword Cryptic Lite and if you like to mix it up with other puzzles check out the NYTimes Crossword app.

Plan Your Next Trip

The Tube network isn't exactly the most inspiring place to be. Take yourself to some more exciting destinations in your mind while you're completing a run-of-the-mill Tube journey by doing some research on different places you might go on holiday. If you've already booked an upcoming trip, it's a great way to look forward to it, checking out all the possibilities of things to do and places to see in your destination. We don't always have much time to sit down and plan our holidays at home - why not do it in bite-sized chunks while travelling on the Tube?

Of course, there will be times when the WiFi doesn't work at a particular Tube station, or you just want some time out from focusing on your phone's screen. But there are plenty of ways to make use of the WiFi network and segments of downtime you have at different Tube stations in the course of a journey across London.



© offtolondon.com All rights reserved. Contact Us