Two Noteworthy Photo Exhibitions

by Burlington Bertie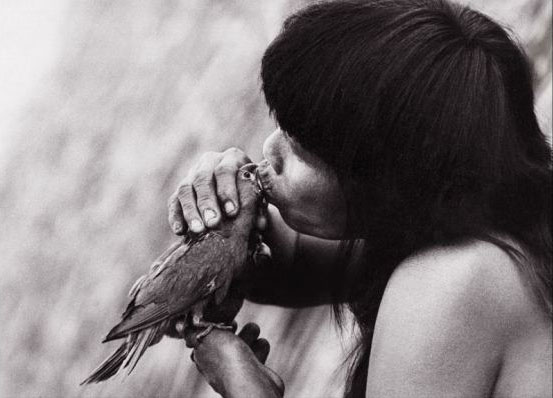 January 20, 2013 - I visited two interesting photography exhibitions this weekend while London and the rest of UK lay under an unusual blanket of snow that caused havoc to the country's rail and air network but delighted children who were given a day off school to toboggan and play in the snow.
The Victoria & Albert Museum is showing the first major exhibition of contemporary photography from and about the Middle East. Light from the Middle East shows work by some 30 artists from 13 countries. Their work illuminates the social challenges and political upheavals that have shaped the Middle East over the past 20 years.
The artists' responses are a creative and distinctly personal commentary on the turbulent times through which they have lived. Images range from sophisticated to naive and are sometimes unexpectedly playful. The exhibition is FREE and open until 7 April.
Across the river in the Olivier Exhibition Space at the Southbank Centre's National Theatre, the veteran explorer and anthropologist Robin Hanbury-Tenison, has a mind-blowing exhibition of his photography encapsulating over half a century of his travels and expeditions that have covered the sands of Sahara and Kalahari, the uncharted rainforests of Amazonia and Pacific Asia, the wildernesses of Eastern Siberia and Himalayas, working with and befriending the so-called primitive and increasingly vulnerable tribes and communities that live in these inhospitable parts. Curated by Art Photography historian Graham Ovenden, the exhibition Echoes of a Vanished World highlights the immense but hitherto largely unrecognised talent of Robin Hanbury-Tenison as an artistic photographer.
More importantly perhaps, this beautiful and evocative exhibition, together with artefacts collected by the artist in a lifetime of travels among indigenous tribes, documents the work of Survival International the charity which he helped to found some 50 years ago. Robin's lifetime mission has been to help these hidden and vulnerable communities maintain their centuries old lifestyle in the face of corporate, ecological and political pressures, in aworld that is increasingly hostile and intolerant to their continued existence. The exhibition is FREE and open until 10 March.
Both exhibitions benefit from the proximity of excellent restaurants. Aubaine, at 260 Brompton Road near the V&A Museum, is a longtime favorite of mine. I like the lively buzz of this popular casual French restaurant, which is open all day from 8AM. It boasts its own bakery, providing flavourful artisan breads to accompany a meal, be it breakfast, lunch or dinner. It also bakes a superb range of patisserie, which prompted me to stop by for afternoon tea on this occasion. I intend to write further about Aubaine, which has branches elsewhere in the West End.
The Skylon Restaurant overlooking the Thames the Southbank Centre's Royal Festival Hall, continues to please since I first reviewed it in Out & About five years ago, (Lobster with a View). The view on Sunday was less appealing than usual, given the shades of grey with driving snow, but the Sunday lunch menu more than made up for this.
Useful Links
Light from the Middle East: New Photography
Survival International
Robin's Books
Pre-Raphaelite Photography by Graham Ovenden
The Skylon Restaurant
If you have a question, contact us and we will do our best to provide answers.

© 2013 offtolondon.com All rights reserved.