The Gambling Legacy of the Clermont Club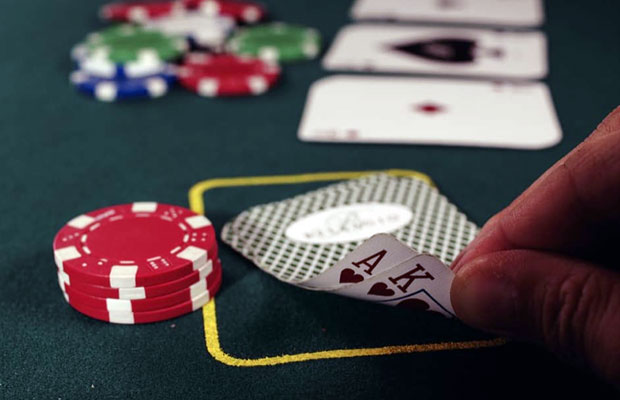 Source: Pexels.com
Celebrity is not always a single-player game. More often than one would think, it is rather groups of people who find themselves at the epicentre of an era-defining scene, or a great cultural movement. In the 1960s, The Rat Pack stole the spotlight and ushered in a new era of Hollywood, becoming living legends in the process.
However, this phenomenon is not confined to entertainment. Intellectual, political and social epochs can be traced just so to the combined passions of groups of individuals, in many cases leaving a legacy which lingers in today's world. For the London gambling scene - noted for its opulence, class and distinction - this band of brothers are the Clermont Set, and their legacy, one of the most exclusive gaming destinations in the already-genteel Mayfair, the Clermont Club, is still a world-renowned hotspot.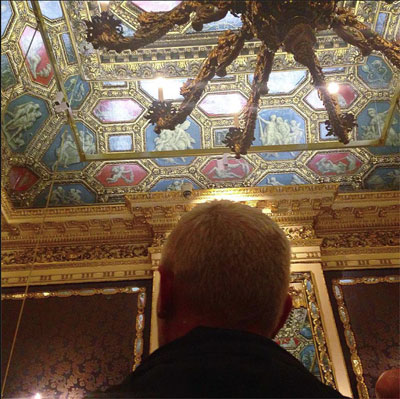 Image: Paula Harrowing via Facebook
Even in its early beginnings, the Clermont Club boasted a star-studded coterie of royals and top-shelf socialites. From Princess Margaret to Sir James Goldsmith - a powerful tycoon who inspired the character of Sir Larry Wildman in the film Wall Street - Clermont's clientele read like a who's who of the most influential people in London. However, while its reputation as a place for politicians to rub shoulders with celebrities was well deserved, it was the pioneering spirit of owner John Aspinall - card sharp and Eton dropout - that turned the Clermont into the gambling trailblazer it eventually became.
Knowing that the power of pizzazz had been claimed by Vegas, Aspinall did not try to outmatch the American style. Instead, he opted for a more understated and refined air: a laconic titter to Vegas' raucous shout. The tables at the Clermont Club were small, intimate, and situated in discreet rooms hidden away from prying eyes. Here, vast sums changed hands without anything more than a quiet nod and a gentlemanly admission of defeat, making the Clermont a far cry from the Continental dramas unfolding at the Casino de Monte-Carlo.
Aspinall brought fine French cuisine into the mix, blurring the distinction between gentleman's club and casino in a way his clientele simply adored. This ethos persists in the Clermont to this day, and ensures London's top spot in the pantheon of gambling capitals. A recent list of the best casino destinations compiled by 32Red attests to this lasting legacy, while the aesthetic of 32Red's own site contains hallmarks of Aspinall's own preference for sleek-chic, eschewing flashing lights or animation in favour of tasteful block colours.
Just so, Aspinall's influence can be found on many gaming websites. It is his gift which allows sites like Premier Gaming UK and UK Casino Club to wear their Britishness on their sleeves.
However, the history of the institution does not end here. Sold by Aspinall in the late 60s, the Clermont ended up in the hands of none other than Playboy Enterprises, the business end of Hugh Heffner's illustrious empire. But Heffner, to his credit, must have recognized that the Clermont was not a plaything to be taken lightly. Instead of filling the place with bunny girls and jacuzzies, the American businessman chose to retain a quintessentially British charm.
After the departure of Aspinall, long-time friend Sir James Goldsmith was eventually recognised as the new front man of the Clermont Set, which position he used much to his advantage. In secluded chambers, bandying about with the likes of Lord Lucan, Goldsmith began to develop the foundations of a new business venture. Though he had dabbled in commerce before, it was not until Sir James launched Cavenham Foods that he found major success. Out of his impressive network of friends - many of whom were Clermont regulars - Goldsmith grew a business empire which informs the landscape of our current times.
Not to be outdone, Lucan himself almost raised the Clermont's profile even higher when he narrowly missed out on playing none other than James Bond. On balance, this may have been the franchise's loss more than Lucan's, who lived Casino Royale every day of his life.
However, Goldsmith's and Lucan's are not the only stories. Members of the Clermont Set have gone on to great success in many facets of British society. This confirms Clermont's status not only as a revolution in terms of British gambling, but as one of those rare settings in which history-makers converge. If you are lucky enough to have the opportunity to partake in an evening of high-rolling high life, it is strongly suggested you do so. You may just end up in the annals of legend.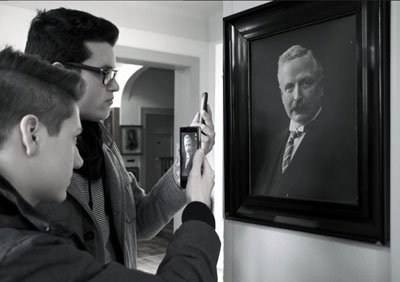 Source: Pexels.com

© offtolondon.com All rights reserved. Contact Us