How to Spend a Day in London Only Using Bitcoin

Bitcoin is an internet cryptocurrency that was invented in October 2008 by the elusive Satoshi Nakamoto and that is increasingly gaining more and more recognition in the commercial world. At first, people were slow to comprehend the unique advantages offered by the currency, which include greater transaction security and speed, alongside a lack of need for costly middlemen to process said transactions.

However, more and more various online industries have begun to embrace Bitcoin, with some brands devising interesting new applications. For example, it allows commercial music websites to create a direct link between the artist and buyer, working towards making the industry fairer. Online gambling providers have also been particularly quick to adopt the currency, with some websites even operating exclusively in Bitcoin. For instance, players on Vegas Casino deposit Bitcoin to play slots, blackjack, roulette and other casino games, while all their winnings are also collected in the cryptocurrency. The website also allows casino players to get some more bitcoins by providing a Bitcoin 'faucet' - a website where you can collect a little Bitcoin cash for completing simple tasks on your browser.

But does 2017 mark the year Bitcoin makes the transition from an online to a real-world currency? While living off Bitcoin might not be possible everywhere, it's certainly possible to spend a fun day out in large cities like London using only the cryptocurrency. Here's how such a day might look.

Transport

As a recent Bitcoin Only Challenge conducted by the developers of the Plutus app has shown, you can use Bitcoin in the place of an Oyster card to pay for transport on all tubes and buses. In a well-connected city like London, this means that it is possible to get anywhere you'd need to go without ever using "real" money. However, if you want to splash out for some privacy while getting around, last year London taxicabs also finally began to accept payment in Bitcoin, making it even easier to get from A to B without carrying cash.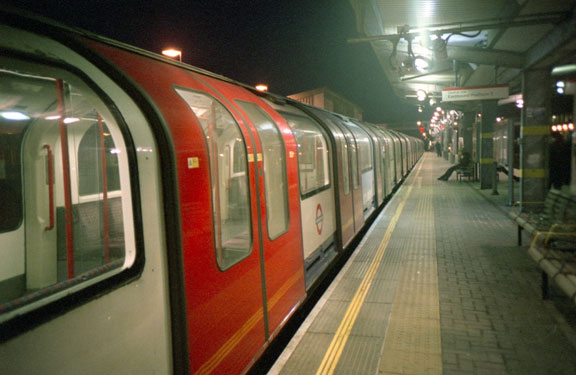 "Tube Train" (CC BY 2.0) by Spixey

Sightseeing

There is a huge list of museums in London that have free entry, including but not limited to the V&A, the National Gallery and the Natural History Museum, meaning there's something for everyone to enjoy. You can also enjoy London's beautiful green spaces, such as Hyde Park or Primrose Hill, which is situated in a ritzy area of North London, or stroll along the Thames River to take in the sight of Big Ben, the London Eye and the bustling Southbank area.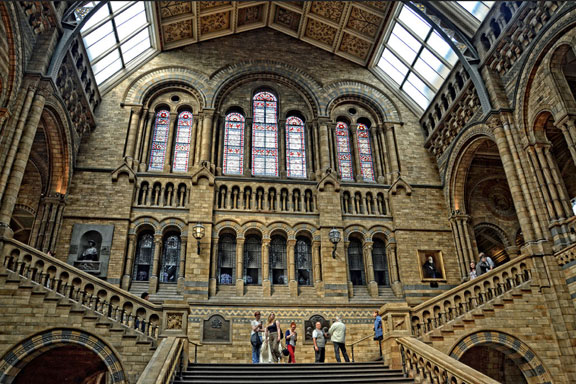 "Natural History Museum Central Hall"  (CC BY 2.0) Dun.can

Food and Drink

While large companies such as Subway now accept payment in Bitcoin, you'd be remiss not to use this opportunity to sample a burger from an award-winning chef at Burger Bear, one of the City of London eateries that are embracing the future by permitting payment in Bitcoin. If you'd prefer to make your own food, however, you can also use Bitcoin on select dates to pay for a sushi-making course with Your Sushi. For drinks, you can choose from a variety of pubs, such as the Pembury Tavern in Hackney, which has been accepting Bitcoin and turning a tidy profit from as early as May 2013.

© offtolondon.com All rights reserved. Contact Us